Last Minute Car Hire and Rental in Uganda, Enjoy Safari Tours.
From short day last minute road trips to epic self-drive holidays and 4WD adventures, Uganda car rental self drive holidays range in length, difficulty and cover all manner of landscapes.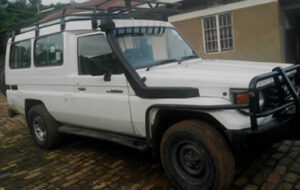 Driving in Uganda is easy on most routes but you'll need to be prepared for the distances, road rules, 4WD tracks and Outback roads you might need to traverse.
Buckle up and make sure you are well prepared with our Safety road trip tips.
Driving is a pleasure on Uganda's scenic, safe and uncrowded roads especially the highways to connect to various destinations.
Because we've driven the routes ourselves, we'll advise you on the best self-drive journeys based on your interests and the places you don't want to miss.
And we'll book all of your accommodation or rooftop tent camping in advance, so all you need to do is drive and explore the great wilderness of Uganda even on last minute booking adventure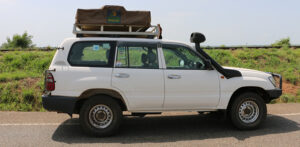 Uganda Car Rentals is Ugandan based 4 Wheel Drive Rentals experts and specialists.
Search for and find all 4 Wheel Drive Rentals Wagon rentals, 4 Wheel Drive Camper rentals, 4wd rooftop rentals, car hire, RaV4 rentals, Camper roof top hire even on last minute self drive adventures to Uganda.
Book your Last minute car hire with ugandacarrental.com and take advantage of great car hire deals all year round.
We've got fantastic savings on small, medium and large cars in most major destinations, including Kampala, Jinja,Kabale, Kasese, and rest of the districts in Uganda.
We also offer an extensive range of vehicles in Uganda and Rwanda. Book now, and get your holiday off to a great start.
These last minute daily and weekly rental car rates are only available for a limited time in Uganda.
Last Minute Specials are rental car rates that are available with as little as two hour advance reservation Booking.
Check here every week for Economy Cars on last minute specials.
To book any of these last minute car rental deals simply click Here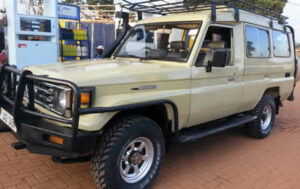 Self drive holidays in Uganda allow visitors to travel at their own pace, free from the constraints of a scheduled tour of Uganda.
Cheap car rental is the way to go on even last Minute Booking.
Hire a car in Uganda and don't forget to check our website for seasonal car rental Terms and Conditions