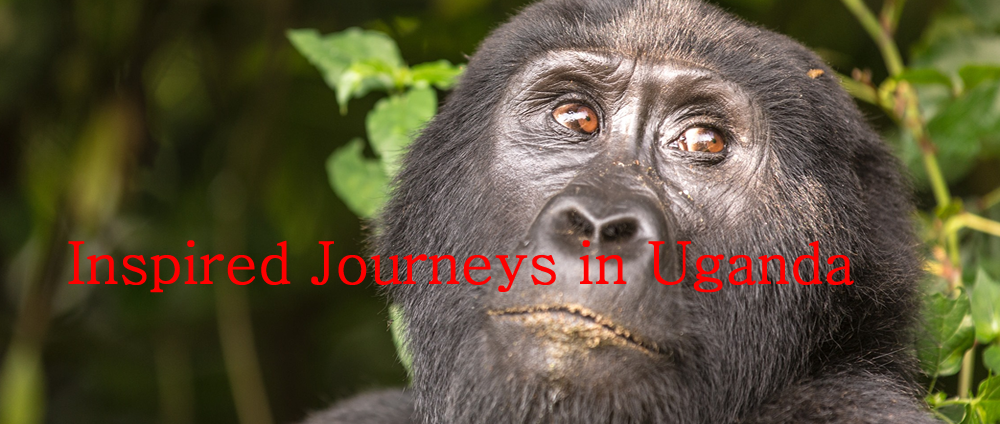 Rent  a Car & Camping Gears to Kibale Forest National Park for Chimpanzee Tracking Experience in South Western Uganda. Explore Mountain Gorillas on Self Drive Safaris.
Kibale is lush tropical rain forest, believed to have the highest density of primates in Africa. This 765 sq km national park is home to 13 species of primates including the rare red Columbus and L'Hoest's monkey. The stars of the show are chimpanzees, three groups of which have been habituated to human contact.
Larger but rarely seen residents include bush back, statunga, buffaloes, leopards and quite a few forest elephants. While on the small side, Kibale also has a greatbird list (over 375 species), but keen birdwatchers may want to bypass it and concentrate to Bigodi wetland sanctually and kihingami wetland where open canopy and wetland species can be seen alongside most of the same forest species living in the national park. There are also an incredible 250 species of butterfly that live here. The park visitor centre is at Kanyanchu 35 km southeast of fortpotral.
Chimpanzee tracking
In Kibale there is 90% of finding chimpanzees on any particular day. It is the most popular place to track chimpanzees in Uganda. Chimp tracking takes place twice a day and while there are plenty of hills along the trails, the walking isn't difficult if you are in shape. Regular trackers get just one hour with the playful primates, but those on the chimpanzee habituation experience can spend the whole day with them.
Bigodi wetland sanctually
Located 6km south of Kibale forest national park visitor center at kanyanchu. Bigodi was established by the local development organizationKibale association for rural and environment development (KAFRED) to protect the magombe swamp. It's a home to200 species of birds, as well as butterflies and eight different species of primates, including grey-chacked mangabey.
activities which include;
Chimpanzee tracking
Nature walk
Bird watching
Primates viewing
Village tours
Plant species
This national park also boasts of several accommodation facilities that are very appeasing to any traveler and such facilities include;
Ndali lodge
Ndali Lodge is set stunningly amidst the Bunyaruguru Crater Lake region of Western Uganda, 26 kilometers south of Fort Portal lies at the centre of 1000 acres of privately owned fertile farmland still cultivated in a traditional style. A visit to Uganda would not be complete without experiencing the wonders Ndali has to offer. It is totally a luxurious lodge with almost very good services to vie for.
Kyaninga lodge
Set against a stunning backdrop of Lake Kyaninga and the legendary Mountains of the Moon beyond, Kyaninga Lodge is the spectacular result of one man's vision and six years of unwavering commitment to creating an experience of Africa's beauty unlike anything else. When Englishman Steve Williams first saw the lake on his way to visit the gorillas, there was nothing there aside from unspoilt natural beauty and breathtaking vistas. There aren't many people who could stand on the rim of an ancient crater lake thousands of miles from home, and have the vision to imagine building a luxury lodge entirely out of timber
Primate Lodge Kibale
Primate Lodge in Kibale is an exclusive eco-lodge situated in the heart of Kibale Forest National Park. It is surrounded by a lush tropical forest that is home to 13 different species of primates, including the chimpanzees.
Privately secluded in the rainforest, this safari lodge offers you a truly authentic jungle experience and is the perfect gateway for tracking the primates in Uganda. Whether you wish a high level of comfort, rather stay in a midrange cottage or want to bring your own tent, Primate Lodge Kibale is the ideal place for you!
So forget about rushing for the morning chimp tracking. Instead, wake up with the sounds of the forest, enjoy a delicious breakfast and prepare yourself for an exciting meeting with the chimpanzees.
Other accommodations worthy mention that are also found in Kibale national park include;
Safari Hotel Bigodi
Kibale Forest Camp
Chimps' Nest
Kibale Safari Lodge
Kibale National Park is Safe for Self drive Safaris to trek the Great Apes in Uganda, Hire a Car in Uganda from Uganda Car Rental and adventure Kibale on your Own with full Privacy during the Self Drive Safari