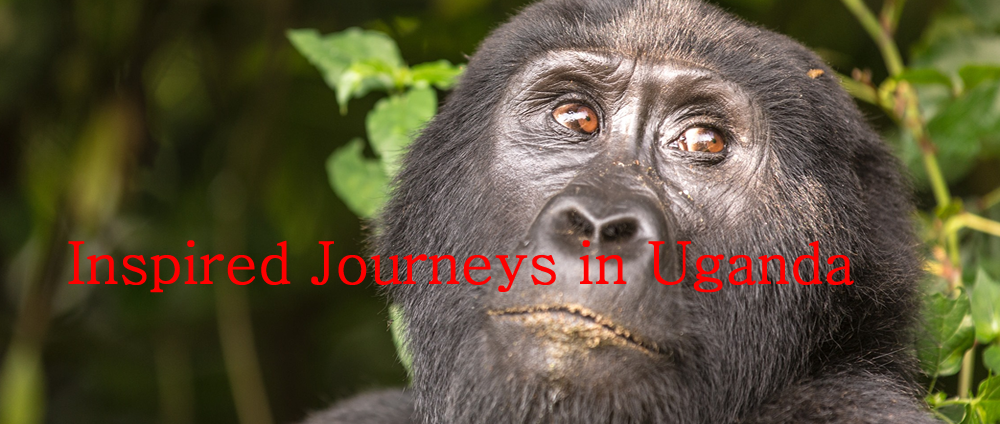 Among the places to go include bwindi impenetrable forest national park known for the gorilla trekking the most endangered mountain gorillas, Explore the great apes in Uganda on self drive safari holiday in strong 4×4 safari land cruiser with or without rooftop tent. Rent  a Car & Camping Gears to Visit Bwindi Impenetrable National Park for Gorilla Trekking Experience in South Western Uganda. Explore Mountain Gorillas on Self Drive Safaris.
Bwindi Impenetrable Forest national Park
Bwindi Impenetrable National Park lies in southwestern Uganda on the edge of the Rift Valley. Forest protects to a higher degree half of the remaining mountain gorillas in Uganda in addition, it is very famous for mountain gorilla trek safari trekking or tracking. Its mist-covered hillsides are blanketed by one of Uganda's oldest and most biologically diverse rain forests, which dates back over 25,000 years and contains almost 400 species of plants. More famously, this "impenetrable forest" also protects an estimated 320 mountain gorillas – roughly half of the world's population, including several habituated groups, which can be tracked. It also harbors several primate species such as baboons and chimpanzees, as well as elephants and antelopes. There are around 350 species of birds hosted in this forest, including 23 Albertine Rift endemics.
Some of the most prominent activities carried out in this national park include:
Gorilla Trekking in Bwindi National Park
This is the main tourist activity being carried out in this impenetrable forest. Mountain gorillas are very rare in Africa and they are only trekked in the three East African countries of Uganda, Rwanda and Congo. However amongst all these three countries, it's only in Uganda where these primates are trekked. Though there is also Mgahinga national park where these primates are found, it is in Bwindi forest where these primates are mostly trekked due to the fact that they are over 10 families habituated in Bwindi and whenever one goes to this forest is sure of viewing these primates unlike in Mgahinga where your ability to find these primates depends on your luck.
Bird watching
There are around 350 species of birds hosted in this forest, including 23 Albertine Rift endemics. This makes it a one stop center for birders and those who want to feel the various bird melodies making rounds in the forest.
Plant and tree species
Its mist-covered hillsides are blanketed by one of Uganda's oldest and most biologically diverse rain forests, which dates back over 25,000 years and contains almost 400 species of plants. So for botany admirers this is the place to go as you come across a multitude of plant and tree species including those that have lived since time immemorial.
Nature walks
When in this forest, one can enjoy moving around this vast forest. For those who enjoy moving around a given area in the form of admiring nature.
 Village tours
Visiting various villages set ups in and around this forest is one of the activities to enjoy on your trip to Bwindi impenetrable national park. The Batwa is the most prominent village that you must not miss to visit when in this area.
Recommended Accommodations in Bwindi 
Buhoma community rest camp
Located before the entrance to Bwindi Impenetrable National Park, Buhoma Community Rest Camp gives outdoor enthusiasts a taste of safari-style living and is an excellent base camp for Gorilla trekking as well as observing the many endemic bird species that inhabit the region. This pleasant and well-kept camp provides guests several lodging options such as bandas, self-contained safari tents, dormitory style accommodations, and leveled terraces for those with camping equipment.  The camp also has an open-fronted restaurant where guests can enjoy exceptional views of the magnificent forest canopy while dining on delicious meals prepared by our local chefs using locally grown produce.  There is also a fully stocked bar adjoining the restaurant for those individuals who want to relax and unwind.
Guests can venture into the forest for a guided waterfall hike or choose the bird hike to observe and hear the many colorful birds in the area. One can also partake in a day of mountain biking in the forest for we provide mountain bikes for the riding enthusiast.
Sanctuary Gorilla Forest Camp
Located deep in the Bwindi Impenetrable Forest in western Uganda, this intimate lodge offers luxury in the midst of one of Africa's most amazing natural environments
Gorilla Forest Camp has a bar and dining cottage as well as a natural raised platform for open-air dining. At night, a traditional African campfire is lit where the gorilla briefings take place. Cuisine and service has been described as the best in Uganda. Designed to blend seamlessly with the environment, eight spacious double tents raised off the ground on wooden platforms benefit from new en suite facilities that look out onto the surrounding vegetation. Each tent has a spacious wooden veranda where you can relax, enjoy a private meal or simply absorb the breath-taking scenery of the surrounding rain forest.
Engagi lodge
Engagi Lodge in Bwindi is a modern lodge in a breathtaking setting offering stunning views over the forest canopy. The lodge is situated in a large tract of land contiguous to the Bwindi Impenetrable Forest National Park, and runs from the main road to the Park Headquarters down to the Munyaga river. The lodge has been built using local materials and a local workforce. It is constructed from rocks found in and around the site and eucalyptus trees while the rooms are thatched from banana fibers sourced from local farmers.
The main lodge building is divided into a bar cum sitting room, the dining room and a large outdoor verandah viewing platform. The lodge building is big enough to cater for larger groups but still allows for smaller individual groups to spread out in the various different areas for privacy. The lodge is open ended at the front allowing a dramatic view of the Bwindi forest from every corner inside the building.
The lodge consists of just 8 en-suite cottages, spaced out and hidden in the foliage. Each cottage has either double or twin beds, a bathroom with flushing toilets and hot and cold running water. All have private verandahs where guests can enjoy their morning tea or coffee as they watch out over the forest canopy. The kitchen prepares a variety of 3 course meals and clients requirements. Electricity is provided by solar power with a back-up generator.
Bwindi View Bandas
With stunning views of virgin forest opposite and nestled away on the edge of Bwindi Impenetrable Forest National Park a mere 100 meters from the National Park gate you will find one of Uganda's gem budget travelers accommodation facilities.
Bwindi View Bandas and Campsite has been looking after the needs of the travelers to this one of Uganda's premiere tourist attractions for several years. Guaranteeing the visitor a warm friendly welcome and providing assistance in helping them to get the most out of their visit to the park your stay at Bwindi View Bandas will be a memorable experience. Activities include gorilla tracking, tours and trekking expeditions.
 Silver back lodge
This is the latest addition to the Marasa Africa properties-one of the leading hotel owner on the African continent. Located in the Buhoma sector of Bwindi Impenetrable Forest National Park in western Uganda, Silverback Lodge is only a 5 minute walk to the national park and has sweeping views of the valley and forests that surround it.
The lodge has sweeping views of Bwindi Impenetrable National Park – a 124-square-mile UNESCO site home to approximately 350 mountain gorillas (half of the world's remaining population), non-habituated chimpanzees, more than 100 other species of mammals, 346 species of birds, and 163 species of trees. Explore Bwindi on a Self drive Car Hire from Uganda Car rental.