Uganda Car Rental Extra Services
Uganda Car Rental provides a wide range of additional services that you can add to your booking to make the most of your rental experience.
Additional services available include an excess waiver, satellite navigation (GPS) hire, additional drivers, local pick-up and drop-off from selected branches.
Satellite Navigation (GPS)
Why not take the hassle out of finding your way around a new city with our reliable Tom Tom Sat Navs or Garmin with a Map for Track4 Africa.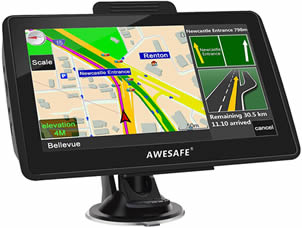 With full fitting and operating demonstration from one of our rental staff, our satellite navigations are easy to use and will help you on your travels without the need of a map.
Additional Drivers
Arrive at your destination fresher by adding an additional driver to your car hire. Adding an additional driver to your rental will cost as little as USD 35 per day including VAT.
Airport Shuttle
Available from Entebbe  airport to Kampala and Kigali Airport to Kigali Hotel at the extra of 20$$, Uganda Car Rental will use the same Car that your renting Out. Simply call our rental office or the Number that you were given to have the car dropped off at the Airport . We will also take you back to the airport once you hire period is over.
Local Pick-up
With our local pick-up service, one of our drivers will collect you and bring you to our rental collection office, saving you time and money organizing taxis or working out public transport times. This hassle-free service is available depending on availability
One-Way Drop-off Service
We offer a convenient one-way drop-off service to our customers, allowing you to pick-up and drop-off your vehicle at different rental branches.
This one-way drop-off service will incur an additional charge based on the vehicle selected.